As of 2021, New York issued over 13,000 licenses in occupational therapy.
In terms of the total workforce, the number of people employed in the field reached 132,000 in 2019.
Here's another interesting fact: of this total workforce number, 90% of occupational therapists are female.
With so many occupational therapists in New York, why should you choose me? By the end of today's reading, I want to make a case why I believe my practice is best suited for your long-term needs.
My Journey Into Occupational Therapy
My story isn't filled with glitz and glamour like a Hollywood celebrity. Instead, it's similar to countless other immigrants currently residing in the United States.
When we think of the United States, we'll likely imagine a land with opportunity, innovation, the American Dream, excess, and the like.
Like many other children growing up overseas, I desired a better life, and the United States offered this. Okay, but how would I get there?
Again, like so many other children growing up in another country, you can carve a path to the United States by entering the medical field.
With healthcare in continual high demand, with my natural attachment to arts, crafts, and generally working with my hands creatively, studying occupational therapy seemed like a no-brainer.
Most importantly, I yearned for a career that involved working directly with people.
Instantly, I fell in love with my studies. In other words, that little girl's imagination turned into a beautiful reality, and I'm thankful that she didn't give up.
If there's one thing, which I'd like to say to the next generation of little immigrant boys and girls, I'll say this: many may deem your dreams as unattainable, but you must keep in mind that it's possible.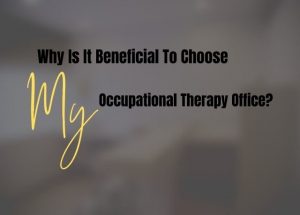 Different is a Good Thing
In the smartphone market as of 2021, Apple's market share is the highest of any company with 23.4%. However, aren't all smartphones the same?
Don't they all send text messages, allow us to send emails, play mobile games, and make phone calls? If that's the case, why isn't Xiaomi, Huawei, or Samsung the leading global smartphone producer?
Although the top spot will fluctuate, there's something special about Apple products, which consumers seem to love.
While it's not the most cost effective company, consumers continue to flock whenever Apple launches a device. Whenever a consumer buys an Apple product, the company creates the theme that you're much better off with their company than without them.
Apple understands that consumers don't like being sold anything. Instead, we like knowing that we've made the best purchase with our money.
In other words, it's like a lifestyle versus a simple purchase, and people like to feel part of what they deem special.
When I thought about creating my own practice, I didn't want anyone to feel like a number. Within the healthcare industry, it's easy for patients to feel as if their doctor only views them as such.
With each encounter, patients feel less connected when the doctor treats them this way. For my practice, I'd consider that a failed encounter if someone were to feel this detached during and after a visit.
Due to this, I made note of a few things before opening my practice.
For one, everyone must feel welcome. To feel welcome, it's important for patients to receive care as if they're family. To think of it differently, doctors should tend to their patients similarly as they'd treat a loved one.
In my eyes, if a physician cannot approach someone in this manner, this professional is doing a disservice to the field.
In fact, Medical Economics shared a key takeaway regarding patients. In the physician decision-making process, 70% of patients say this: online reviews and reputation are very or extremely important elements.
If you're considered callous with your existing patients, prospective patients will go elsewhere after reading these consistent negative reviews. Whenever I visit a doctor, I  keep in mind how I'm treated by not only the physician, but it's vital to assess how other staff treat me as well.
If I do this as a healthcare professional, I'd expect patients to do this with me as well. Likewise, if I dislike inattentiveness, callous treatment, and other negative forms of care as a patient, I'd be a hypocrite to treat my own patients in this manner.
If patients arrive in the office after experiencing  a challenging day, our aim is to mitigate this burden versus choosing to aggravate it. Remember, the objective is to treat you as I'd like someone to treat my family.
Because therapy is customized, it's crucial to make each patient feel at ease throughout the process. Since you're already experiencing something specific that led you to my office, my interaction shouldn't add any extra weight on your shoulders.
With a specific vision regarding my form of care, I'm here to build healthy relationships with my patients – not increase walls of division.
Therefore, I want to know your name, I want you to ask questions versus being afraid that your thoughts aren't important, and I want to show that I value your trust. Whenever a patient extends trust to me, it's one of the most priceless gifts. As a healthcare professional, I value your trust immensely.
While surveying patients across different medical professions, one key concern involves equipment and forms of treatment used by the doctor. To best serve your recovery, rest assured that providing modern techniques will always remain a priority.
What's another key reason why consumers remain loyal to Apple? When compared to other companies, Apple will take time to develop a new product. Because of this, consumers are left with the impression that Apple values the end-user.
In my case, I prioritize your safety, recognize the significance of creating a customized treatment, and I want to assist in your healing process. Like Apple then, your therapy isn't rushed. Instead, it's carefully crafted to meet your needs.
As a small business, we're here to serve you, and our core values will accomplish this by way of treating you like family.
At Occupational Therapy Concept, You're Family. For a Free consultation, give me a
call at (718) 285-0884 for further evaluation and customized help.