Here's an unfortunate truth in the United States: over 140,000 people die each year from a stroke. Did you know that?
As the third leading cause of death in the United States, strokes can also lead to high rates of long-term disability. In fact, over 70% of stroke survivors will experience negative effects on employment.
For this reason, it's important for stroke survivors to reclaim what's often lost because of their stroke: independence. This kind of independence can include getting dressed, prepping meals, walking, etc.
For the purpose of today's post though, I will highlight five assistive devices to help with your bathing routine.
Bath chair and bench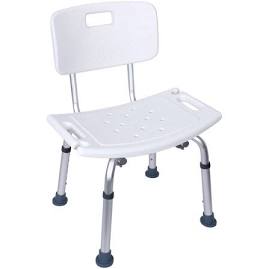 In relation to what's generally safer for stroke survivors, taking a shower is a safer method. While taking a shower, and as you enter or exit, there's less of a risk to fall. In addition, because baths involve greater quantities of water, this also leads to additional risks.
However, mobility concerns will often make standing upright challenging. Because of this, bathing will become a preferred method. To lower the risks associated with bathing, I recommend the addition of a bath bench or chair.
This waterproof chair or bench will make it easier to enter, sit comfortably, and exit safely. Since the aim is to select something with a sturdy foundation, you don't want a chair or bench that will move about as you bathe independently. With the bath chair, you can sit comfortably, but with the bench, it can help you enter and exit the tub.
Grab rails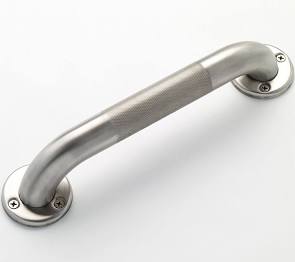 Based on your mobility limitations and individual preference, I also recommend installing grab rails. Although a sturdy bath bench or chair will offer security while bathing, the additional grab rails will add an extra layer of security.
As you enter and exit, you can rely on the grab rails to give you peace of mind. Keep in mind, strokes affect people differently, so it's crucial to determine your grip strength. Based on understanding the extent of your grip, this will determine the kind of rail to select.
Non-slip bath mat and shower treads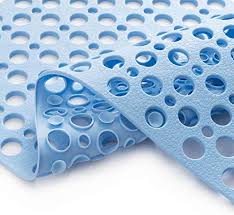 Whether you're taking a shower or bathing, it can be quite slippery especially with the addition of soap. With mobility also being a major concern, non-slip treads will minimize the chances of slipping while in the shower or tub.
Regardless if you choose an actual non-slip mat or non-slip treads, both will lead to the following outcome: slip reduction.
Tap turners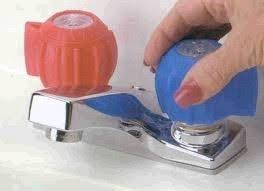 Even if your hands and wrists don't have severe mobility concerns, the objective is to create minimal risk in your shower or bath experience. Most importantly, what makes the tap turners so useful is the ease of attachment.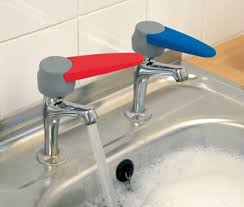 When you use tap turners, the handles will offer a much safer grip while turning the faucet handles. Additionally, you can use the tap turners in other areas of the home with a faucet, thus making it easier to turn the water on and off.
Shower hose or Long-Handled Shower
By using a long shower hose, you'll have a higher degree of control while taking a shower. With the addition of a shower/bathing chair, you can control your movements without external limiting factors.
In other words, you can sit comfortably in the chair and guide the long hose wherever you prefer.
On an annual basis, nearly 800,000 people will experience a stroke in the United States. Within this figure, nearly 200,000 will involve people experiencing chronic attacks. If we look at figures closely, one stroke occurs every 40 seconds.
When we assess similar figures, the effects of a stroke become apparent. Because strokes will lead to interruptions in blood flow to the brain, patients will face different degrees of difficulty, and one effect is loss of mobility.
Through mobility limitations, stroke survivors will notice hurdles in completing average daily tasks like getting dressed, working, walking, and of course bathing.
As an occupational therapist, my purpose is to bring back a sense of normalcy in your daily routine. During the post-stroke recovery period, I offer customized programs that cater to the mobility issues of each individual. With the use of Neuro-rehab, different modalities, therapeutic activities and exercises, we will definitely help you or your love one to get better faster, and with each therapy session, my goal is to help you reclaim what's often lost because of your stroke: independence
At Occupational Therapy Concept, You're Family. For a Free consultation, give me a
call at (718) 285-0884 for further evaluation and customized help for your post-stroke recovery.