Put an End to Dizziness, Unsteadiness, Nausea with this Great Exercise!
What is BPPV?
Benign paroxysmal positional vertigo (BPPV) causes a spinning sensation (Vertigo), loss of balance, nausea, dizziness, and lightheadedness when head positions change, such as tipping the head up or down.
The most common mistakes those with BPPV or Vertigo make is:
Thinking it will go away on its own
Not following through with the recommended treatments.
These types of disorders usually require exercises to help resolve the issue.
An effective at-home treatment for Dizziness, Nausea, Lightheadedness and more caused by BPPV (Vertigo) are Brandt-Daroff Exercises. 
You can treat your vestibular disorder on your own at-home by following the below instructions:
Sit on the edge of the bed and turn your head 45 degrees to one side
Quickly lie down on your opposite side (to the left if you turned your head to the right, and vice versa) so that the back of your head behind your ear touches the bed.
Hold this position for about 30 seconds or until the dizziness symptoms stop.
Return to the sitting position.
Repeat steps 1-4 on the other side.
Repeat these steps up to 5 repetitions per set (per set includes right and the left side) up to three times a day.
You should do the exercises two to three times a day for two weeks, unless otherwise specified by specialist.
You will most likely feel dizzy while performing these exercises but it is important to continue through to gain the benefits.
Call me immediately if symptoms persist or worsen (718) 285-0884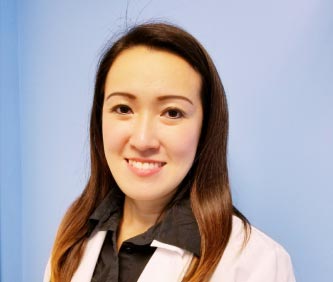 Stop your Dizziness Instantly.
Get your 1st session with me for only $47 (Regular $150) &
Learn how you can stop your Dizziness symptoms for good.
Click Here >>>